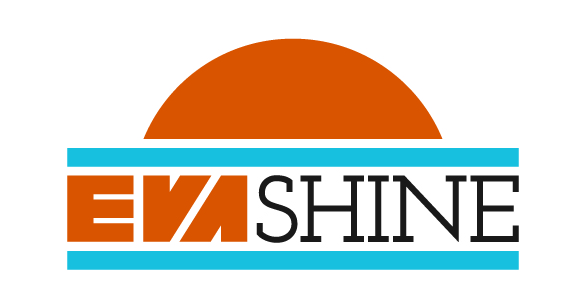 EvaShine è una nuova linea di film in EVA, nata attraverso una lunga esperienza, per soddisfare i criteri più elevati della laminazione del vetro.
EvaShine ha lo scopo di rendere facile il processo di laminazione, avendo come risultato un prodotto duraturo, resistente ed esteticamente bello.
EvaShine è eccellente per lavorazioni esterne, applicazioni di sicurezza e decorazioni con PET ed altri tipi di inserti.
EvaShine is a new line of EVA films, created from long practice and knowledge to satisfy highest criteria to glass laminated products.
EvaShine is purposed to make lamination process easy and glass products durable, strong and beautiful.
EvaShine is excellent for heavy architectural constructions, safety applications and decoration with PET and different type of inserts.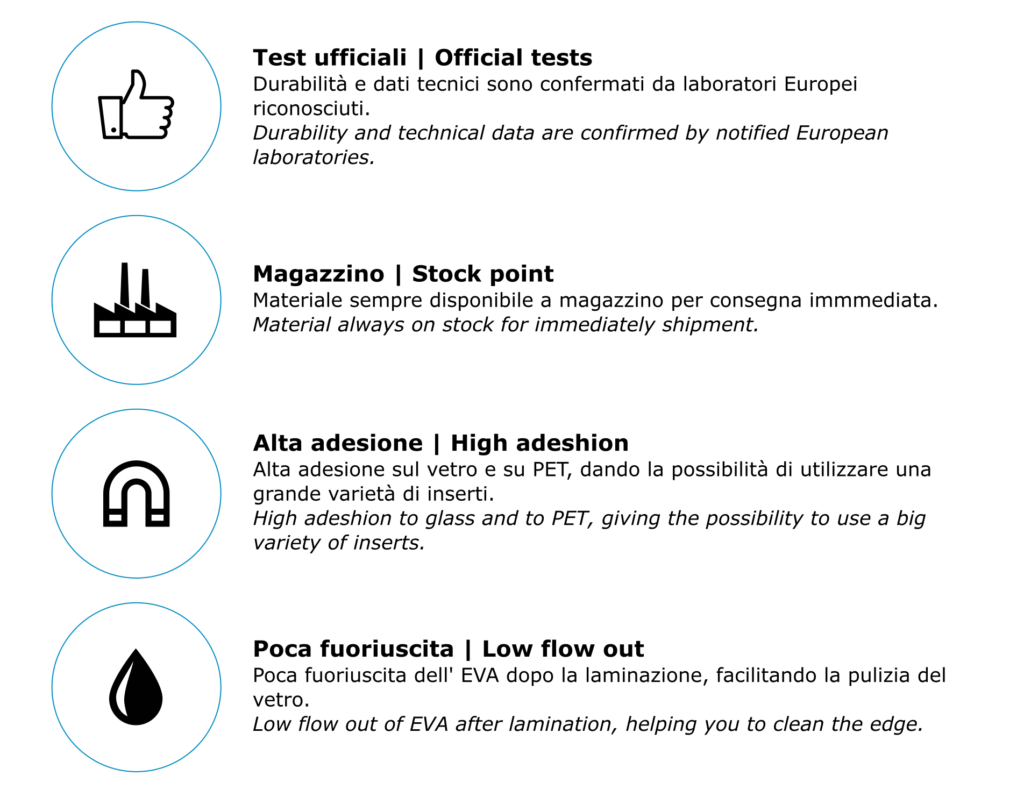 SFOGLIA I PDF PER SAPERNE DI PIU' | BROWSE THE PDF TO LEARN MORE:
EVASHINE BIANCO LATTE E SATINATO | SANDBLASTED EVASHINE AND JADE WHITE
Da gennaio 2019 abbiamo aggiunto nella nostra gamma prodotti due nuovi tipi di Evashine | From January 2019 we have included in our range two new type of Evashine:
Evashine bianco latte | Sandblasted Evashine.
evashine satinato | Jade white Evashine.


SFOGLIA I PDF PER SAPERNE DI PIU' | BROWSE THE PDF TO LEARN MORE:

PRODOTTI COMPLEMENTARI PER LAMINAZIONE |COMPLEMENTARY LAMINATION PRODUCTS
Clicca sulle immagini sotto per la scheda tecnica dei prodotti.
Click on the images below to read the technical file of the products.